The Roho Mosaic Cushion is a great cost-effective, entry level cushion. With Its anatomically designed cell height and effective, controlled air flow, allows you to sit for a longer period, with less pain, knowing that you have adequate pressure care. The cushion allows you to sink into it comfortably as it contours to your unique features. It provides basic, cost-effective preventative skin and soft tissue protection.
These air cells are comprised of a flexible polyvinyl-chloride and allows for air to flow throughout the Roho Mosaic cushion. At 7cm in height, the cushion provides good immersion of the user. This provides the user with good pressure care management while using the cushion.
The Mosaic cushion cover has air-vented fabric on its sides and a zip at the back. This allows for good air flow and easy removal of the cover for cleaning purposes. The material of the cover is durable and smooth, allowing for easy and safe transfers.
Specs
Available in 16″ – 20″ Seat Width
Lightweight cushion of 0.6kg
Max User of 143kg
Contours to our unique sitting position
Washable cover and cushion
7cm Cell Height
Cushion Width:16″ – 20″
Cushion Depth:41cm – 46cm
Cushion Height:7cm
Max User Weight:143kg
Product Weight 0.7KG
Cushion Cover Included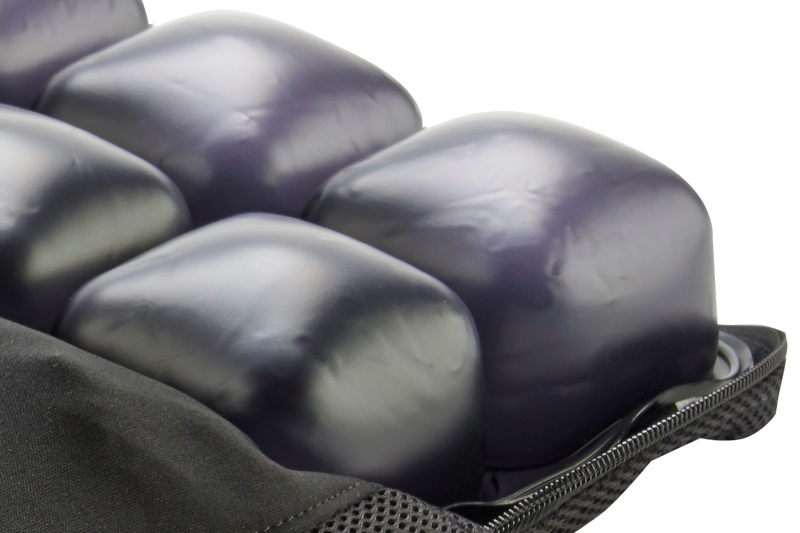 Tags: Cushions