Repairs & Services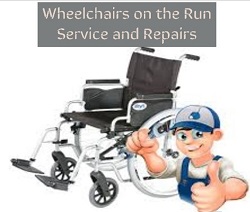 call 011 955 7007 or email us
info@wheelchairs-ontherun.co.za
Service and Repairs
We Repair all models of Mobility scooters, Powered, electric Wheelchairs and Manual Wheelchairs
Wheelchair maintenance is needed to ensure your safety
We stock a wide variety of spares
A wheelchair is the most enabling technology but may negatively impact a person's life if it does not enable him/ her to participate fully.
Injuries occur more frequently when wheelchairs are not maintained or repaired.
Wheelchair check-ups are likely to reduce adverse events related to wheelchair breakdowns.
Improperly inflated tyres wear quickly and make a wheelchair difficult to manoeuvre and propel.
We replace, service and repair:
Batteries & Battery Chargers

Controllers & Joysticks

Motors

Tyres and Wheels

Armrests